Skip to Content

Your Premier Source of Laser Cutting Services
With a laser being the first piece of equipment purchased over 20 years ago, we know the added value laser cutting can offer in product development. We can cut mild steel, stainless steel, and aluminum with unrivaled quality. Our precision laser cutting services fall within tolerances of +/-0.010″ on most common materials and we can process material up to 1" thick. Our Bystronic lasers give us the capacity to handle sheets up to 80″ x 160″ in-house with ByTrans sheetloaders for unmatched laser cutting automation. With ample production space, our trained techs can load our lasers with material conveniently stocked in the same building in which they are processed. This streamlined approach to manufacturing makes the most of our laser cutting capabilities.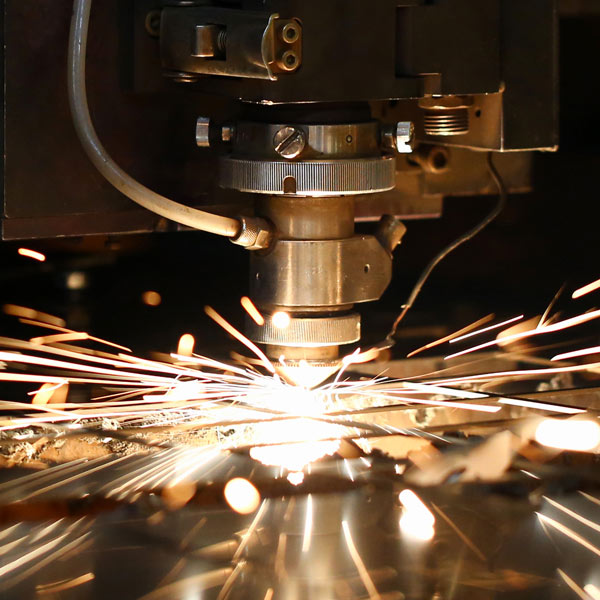 What Our Laser Cutting Can Do for You
At Northwest Technologies, Inc., we cut various types of metal with speed and precision. With our highly accurate laser cutting, you get accurate cuts on any project, with unparalleled results. We have multiple professional-grade lasers giving us the capacity to handle large cutting requirements, production volume runs, and the ability to tackle even the most daunting cutting projects. Our services apply to a broad range of materials, including mild steel, stainless steel, and aluminum and we gladly take on projects involving various materials and thicknesses. Trust us with your laser cutting needs; our accuracy, quality, and competitive rates don't disappoint.
Why Work With NWT?
Our team has decades of laser cutting experience, and we've mastered the process so that our customers receive parts that are cut accurately and efficiently. Customers benefit from our expertise with better quality and less waste utilizing nesting software to make the most of each sheet. We understand the incredible value in finding a manufacturing partner who is transparent, communicative, and comprehensive on every job. NWT delivers and provides premium services in areas beyond laser cutting. Integrity is one of our core values, and we ensure our commitment to excellence in order to produce exceptional products for every customer.
Building Your Product Is Our Passion