Skip to Content
Robust Capabilities With Quality & Service You Can Trust
Northwest Technologies offers a variety of metal manufacturing services accommodating a wide array of fabrication needs. Our state-of-the-art technology, diverse expertise, and extraordinary experience allow us to produce high-quality results on every product we make, and you can be confident that we have the knowledge, qualities and skills required to be entrusted with your product's development. We produce outstanding results and can handle every process from concept to creation with the utmost care and attention to detail. Our metal services are fitting for production orders requiring laser cutting, machining, forming, fabrication, rolling, welding, and finishing. We understand quality and on-time delivery are important. We make them our priority and we work to exceed all expectations.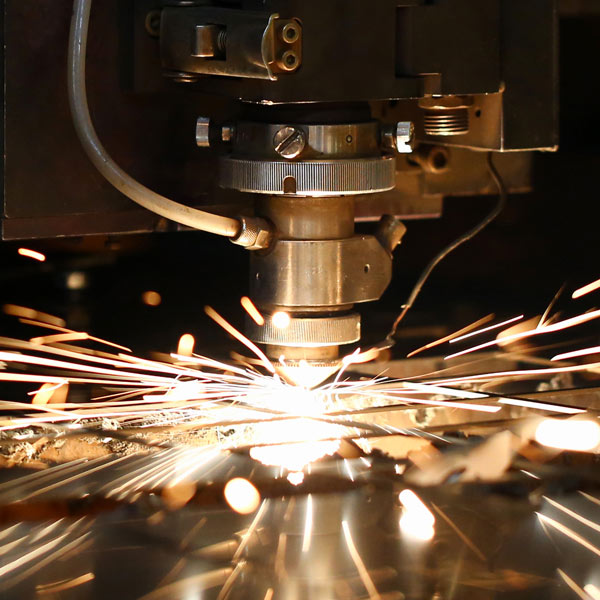 Our lasers can cut mild steel, stainless steel, and aluminum with unrivaled quality. Our precision laser cutting services fall within tolerances of +/-0.010″ on most common materials and we can process material up to 1" thick. Our Bystronic lasers give us the capacity to handle sheets up to 80″ x 160″ in-house with ByTrans sheetloaders for unmatched laser cutting automation. With ample production space, our trained techs can load our lasers with material conveniently stocked in the same building in which they are processed. This streamlined approach to manufacturing makes the most of our laser cutting capabilities.
Our customer get access to full-service, precise machining operations, including milling, lathe work, drilling, blind tapping, slotting, engraving, pocketing, radiusing, fixturing, and many other services. Our machining department specializes in close-tolerance CNC work in steel, stainless steel, aluminum, titanium, copper, plastics, plexiglass, polycarbonate, and other materials. Because of our diverse capabilities and equipment, we can provide full-production machining at any volume you need.
NWT offers consistent accuracy and continuous production using hydraulic CNC, multi-axis press brakes to form metal to the exact specifications. Our equipment's impressive capabilities ensure you get accurate, first-time bends in less time. We offer tooling protectants for aluminum and stainless-steel finish parts to eliminate the potential of scarring, scratching, marring, or marking. We also offer rolling for additional fabrication requirements.

Our fabrication services cover everything from build-to-print to custom design orders. We have a dedicated 40,000-square-foot fabrication facility outfitted with 10-ton overhead cranes and LED lighting for optimal visibility to handle every aspect of your fabrication needs. With 20 Welding Cells, Certified MIG and TIG Welding Services, and an on-staff certified weld inspector, you get the best possible quality and precision on every weldment, component, and assembly. We take on the largest weldments and projects in a variety of industries including construction, electrical, agriculture, automation, power generation, food production, industrial pump, and machinery.
Need your product powder coated? We do that in house! Wet paint requirements? We do that too! NWT can take on the most demanding projects with our impressive finishing services and provide rust-inhibiting coatings, paint, and powder coating services all within our industrial campus. We understand the importance of surface preparation. Sandblasting and a multi-phase wash is provided before coating to increase finish durability and adhesion. Our system removes metal oxides, old finish, and manufacturing by-products, so you get the cleanest and most presentable final product possible.
At NWT, we make every effort to deliver your parts on time and in the best condition possible. Our dedicated fleet can offer both pickup and delivery services so we can get your parts where they need to be, on time and safe. In addition to our own delivery services, we work with preferred, external freight providers to ship parts all over the country and abroad. We consider your delivery schedule our top priority.
Exceeding Your Expectations
Northwest Technologies is equipped and determined to satisfy all your manufacturing expectations using professional-grade fabrication services. Serving the manufacturing industry throughout Oregon, Washington, and beyond for over 20 years, we know what it takes to adapt to the ever-changing climate and demand of production and product development. Contact us today and see what we can offer!
Building Your Product Is Our Passion