Skip to Content

Custom Metal Fabrication Services
At Northwest Technologies, our fabrication crew is focused on precision and quality. If your product is build-to-print or a custom design, NWT has a wide range of welding experience and a broad base of fabrication abilities which allow us to offer you the right solution for the right weldment. Our fabrication facility is outfitted with precision TIG welders, arc welders, and MIG welders to ensure that you have the very best joining solution when it comes to achieving specifications for your value-added metal fabrication needs. We build to your product specifications with advanced welding technology paired with highly skilled fabricators experienced in producing products spanning many industries.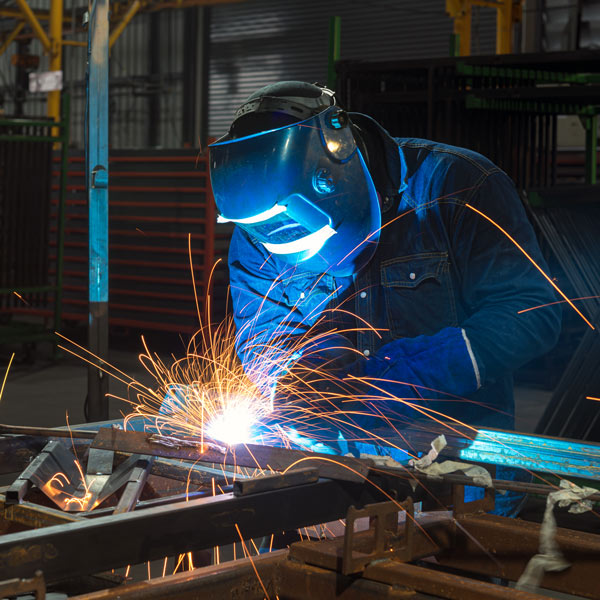 Our Fabrication Facility
Our 40,000-square-foot fabrication facility is outfitted with 10-ton overhead cranes and LED lighting for optimal visibility to handle every aspect of your product's fabrication requirements. With 20 Welding Cells, Certified MIG and TIG Welding Services, and an on-staff certified weld inspector, you get the best possible quality and precision on every weldment, component, and assembly. We take on the largest weldments and projects in construction, electrical, agriculture, automation, power generation, food production, and industrial pump and machinery.
More Than Metal Fabrication
Our wealth of experience has honed our skills at projects requiring simple or complex levels of fabrication. Entrepreneurs developing new products can partner with us to take their designs from paper to a tangible, working prototype. We understand finding a reliable fabrication vendor is vital to managing your manufacturing supply chain, and NWT meets expectations with unmatched quality and precision. Our team takes pride in their work because we understand that our reputation goes out on every weldment we deliver. We elevate the industry with the quality of work we deliver, knowledge of best practices, and experience in the manufacturing world.
Building Your Product Is Our Passion