Skip to Content

Delivery in the Pacific Northwest & Beyond
At Northwest Technologies, we understand how vital it is to you and your customers that the product delivers on time. Our commitment to customer service and unparalleled product quality translates to other services as well. We happily extend our delivery and pickup services as an added perk of entrusting us with the making of your parts and products. Ditch the endless cycle of making arrangements with third-party transporters and organizing your freight's arrival. Our shipping department takes care of these details using our own trucks and resources to deliver products in the best possible condition on a schedule that works for you. If you have your own shipping or freight account – great! We'll work with them to get your product to you on time.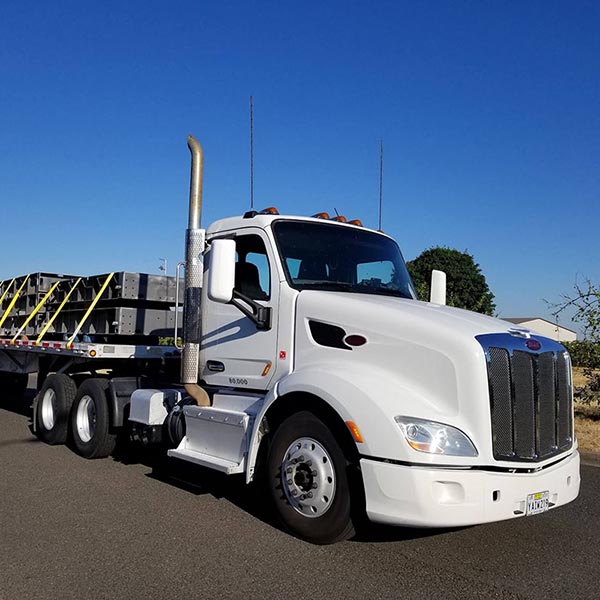 Pick-Up & Delivery Options
We partner with companies in locations throughout the world and have convenient solutions to move parts and products abroad. Our commitment to exceptional service extends beyond our metal manufacturing capabilities because we know the project doesn't end until you receive your order. Our team of logistics professionals can move multiple weldments ranging from small deliveries to oversized products from one location to another utilizing our own trucks and equipment. We can coordinate and facilitate shipments from our industrial campus directly to on-site installations, and always make your delivery schedule our top priority, no matter where you are located.
Be Confident in Your Manufacturer
We are prepared to answer the call for advanced metal manufacturing and fabrication needs in Oregon, across the nation, and worldwide. With our pickup and delivery services, you get timely delivery while minimizing the risk of damage to your products. We'll happily hold parts in will call if you prefer to pick them up directly. Let us handle the details of getting your order to you; whether via our own trucks or an outside freight service provider, we've got your part's destination covered.
Building Your Product Is Our Passion